Welcome to the NGA Pro Athletes Gallery
Long time NGA show promoters, Francine and Andrew Bostinto, welcome men and women athletes to share their accomplishments. Andrew is president and founder of the National Gym Association (NGA).
Congratulations from all of us at NGA to you!

>>> back to NGA Pro Athletes Gallery. See NGA GALLERY FORM to join... it's free!
Lesley Bimonte - Pro Bikini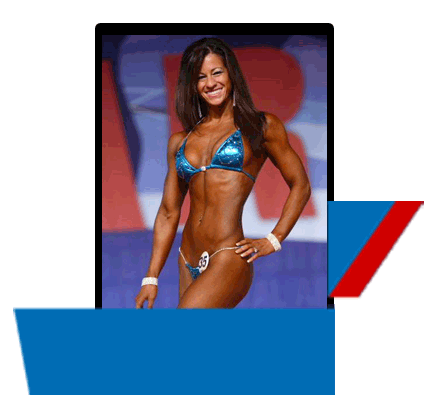 Lesley Bimonte - Pro Bikini
Place of Birth: Miami, Florida
Email: Lesley@Bimonte.net
Facebook: www.facebook.com/lesley.bimonte
State (residence): Ohio
Occupation: Senior Quality Analyst
Year Turned PRO: 2015
Stats: Height: 5' 2"
BIO: I am a career professional, going back to school for my Masters of Science in Quality Management.
Fitness is my lifestyle and competing is a hobby. Stepping on stage does not define me, but how I care for myself and my family does.