Welcome to the NGA Pro Athletes Gallery
Long time NGA show promoters, Francine and Andrew Bostinto, welcome men and women athletes to share their accomplishments. Andrew is president and founder of the National Gym Association (NGA).
Congratulations from all of us at NGA to you!

>>> back to NGA Pro Athletes Gallery. See NGA GALLERY FORM to join... it's free!
Lori Jones - Pro Bodybuilder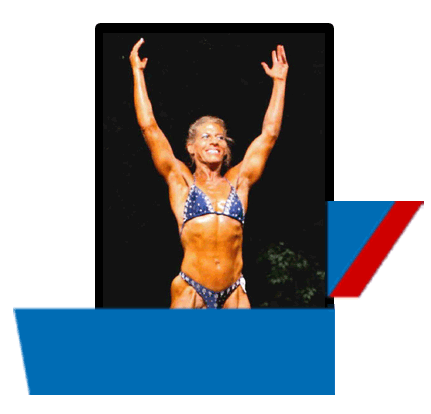 Lori Jones - Pro Bodybuilder
Personal: children
Place of Birth: Brooklyn, NY
Email: lori.jones@fairfaxcounty.gov
Facebook: Lori Jones (Brown)
State (residence): Virginia
Available for posing exhibitions and/or seminars: Yes
Occupation: Fairfax County Government, Paralegal
Hobbies: Working out, walking, reading, and baking

Favorite movie: Officer and a Gentleman
Favorite actor: Sharon Bullock
Favorite band: Journey
Food: Greens w/broiled chicken tenders sprinkled w/ feta
Favorite TV show: NCIS
Training since: 2008
Year Turned PRO: 2015
Stats: Height: 5' 4" Weight: Preshow 126 Weight: Show 121
Education: College graduate
Best body part: biceps
Most challenging body part: abs
Favorite exercise: power walking
Least Favorite exercise: running
Traits you admire most in others: dedication, loyalty, patience, trust, confidence
Traits you admire most in yourself: happy/friendly, willingness to learn, inspiration to others
WINNINGS/PLACINGS:
2011 NGA Women's Open BB Potomac Cup - 1st
2012 NGA Women's Open BB Mt. Rogers - 3rd
2014 NGA Women's Open BB Potomac & Mt. Rogers - 1st
2015 NGA Women's Open BB Virginia is for Lovers - 1st
2015NGA Pro Women's Open BB Women's World Day - 2nd
Certificates: PACE Registered Paralegal
BIO: I'm a late bloomer entering a gym for the very first time at age 48 and was determined to compete as a body builder in the Women's Open class before I turned 50, reaching my goal and winning the NGA Potomac Cup show in August 2011. That was the beginning of a new lifestyle and sport. I won a few more times, but on March 7, 2015, I became a professional. My hope is to be noticed and sponsored in the future as I make my way up the ladder. The gym is my home and to the members, I have become an inspiration which in turn, pushes me harder.
I'm having fun. . . the gym is my playground! Currently, I'm working on a better package to bring to an NGA stage in 2016. Before long, I shall become a certified personal trainer.
Live Well/Stay Fit/Be Happy.