Welcome to the NGA Pro Athletes Gallery
Long time NGA show promoters, Francine and Andrew Bostinto, welcome men and women athletes to share their accomplishments. Andrew is president and founder of the National Gym Association (NGA).
Congratulations from all of us at NGA to you!

>>> back to NGA Pro Athletes Gallery. See NGA GALLERY FORM to join... it's free!
Trevor J. Hayes - Pro Bodybuilder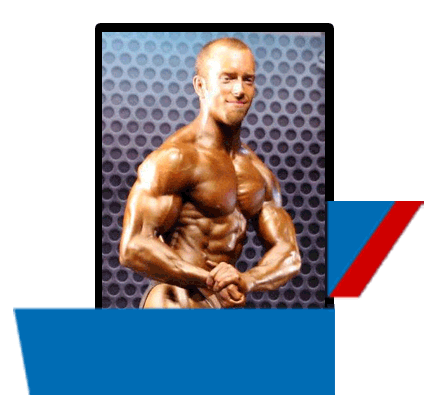 Trevor J. Hayes - Pro Bodybuilder
Personal: Married, no children
Email: trevdawg87@hotmail.com
State (residence): Idaho
Available for posing exhibitions and/or seminars: Yes
Occupation: Personal Trainer
Hobbies: Hunting, Fishing, Snowmobiling
Pro Athlete Training since: 2002
Year Turned PRO: 2012
Stats: Height: 5' 16" Weight: Preshow 190 Weight: Show 170

WINNINGS/PLACINGS:
2012 NGA Mountain States - Overall
Personal Training since: 2009

Certificates:
BS Exercise Science
NASM CPT
NASM Corrective Exercise Specialist
Education:College Graduate
BIO: Like many other people intrigued by competitive bobybuilding, I have found a way to make a spot for it in my busy schedule. This falls in line with my philosophy as a fitness professional too... living a fitness lifestyle while still being able to excel in other aspects of life as well. With that aside though, other things that I enjoy keep me active such as hunting the steep rocky mountains or flyfishing a rocky creek. All these things would not be possible though without the support of my wife Autumn.