Welcome to the NGA Pro Athletes Gallery
Long time NGA show promoters, Francine and Andrew Bostinto, welcome men and women athletes to share their accomplishments. Andrew is president and founder of the National Gym Association (NGA).
Congratulations from all of us at NGA to you!

>>> back to NGA Pro Athletes Gallery. See NGA GALLERY FORM to join... it's free!
Tommy Jeffers - Pro Bodybuilder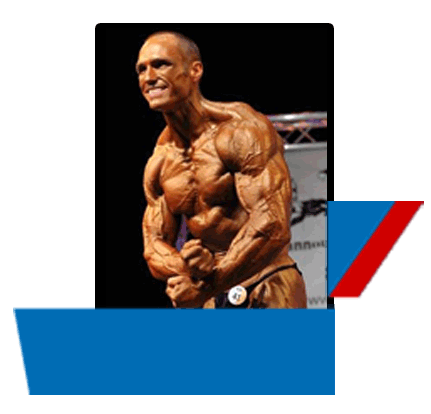 Tommy Jeffers - Pro Bodybuilder
Personal: Married, children

Email: teamsportfolio@gmail.com
State (residence): Indiana
Available for posing exhibitions and/or seminars: Yes
Occupation: President, Taxmasters 2, Ltd., President, TLJ Property Logistice, LLC, President, Team Sparta, LLC
Pro Athlete Training since: 1997
Year Turned PRO: 2007
Stats: Height: 5' 10" Weight: Preshow 225 Weight: Show 190

WINNINGS/PLACINGS:
2010 IFPA Gaspart Classic - Overall Winner
2010 NPC Natural NOrthern USA - Overall Winner
2007 OCB Midwest States - Overall Winner
2007 OCB Mr. Natural Indiana - Overall Winner
Personal Training since: 2007
NGA Personal Trainer: Certified Personal Trainer
Certificates: NASM Certified Personal Trainer, IFPA Natural Professional Bodybuilder, NGA Natural Professional Bodybuilder
Education: HS Graduate, and Certificate Programs
BIO: First and foremost, I am a family man. I have a wife and two children 4 and 2. They are my world and the reason why I do everything that I do. I own 5 businesses and somehow am able to manage my time well enough to own and operate all of them without taking time away from my family. I have been competitive ever since I was a child and even had the chance to play baseball at the professional level. I now reside in the midwest where I focus my attention on raising my family and providing for them.