Welcome to the NGA Pro Athletes Gallery
Long time NGA show promoters, Francine and Andrew Bostinto, welcome men and women athletes to share their accomplishments. Andrew is president and founder of the National Gym Association (NGA).
Congratulations from all of us at NGA to you!

>>> back to NGA Pro Athletes Gallery. See NGA GALLERY FORM to join... it's free!
Griffin McMahan - Pro Classic Physique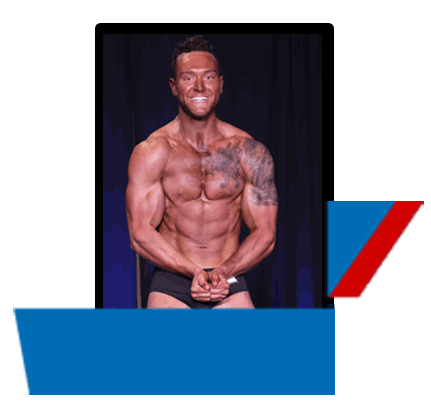 Griffin McMahan - Pro Classic Phyique
Personal: Single, No children
Place of Birth: Cincinnati, OH
Email: griffinmcmahan27@gmail.com
Website: griffinmcmahantraining.com
State of residence: Ohio
Available For Posing Exhibitions and/or Seminars: Yes
Occupation: Personal Trainer
Training since: 2016
Year Turned PRO: 2021
Stats:
Height: 6' 0"
Preshow Weight: 200 lbs.
Show Weight: 181 lbs.
Personal Trainer Since: 2020
Education: HS Graduate, Some College
Best Body Part: My back
Most Challenging Body Part: My chest
Favorite Exercise: Deadlifts
Least Favorite Exercise: Bench press
WINNINGS/PLACINGS:
2021 - NGA Kentucky Natural Classic PRO/AM
Classic Physique - Open HW
2nd Place
Certificates: ACE CPT
BIO: I'm a personal trainer and an online coach who loves everything about fitness and nutrition.