Welcome to the NGA Pro Athletes Gallery
Long time NGA show promoters, Francine and Andrew Bostinto, welcome men and women athletes to share their accomplishments. Andrew is president and founder of the National Gym Association (NGA).
Congratulations from all of us at NGA to you!

>>> back to NGA Pro Athletes Gallery. See NGA GALLERY FORM to join... it's free!
Kelsea Koenreich - Pro Figure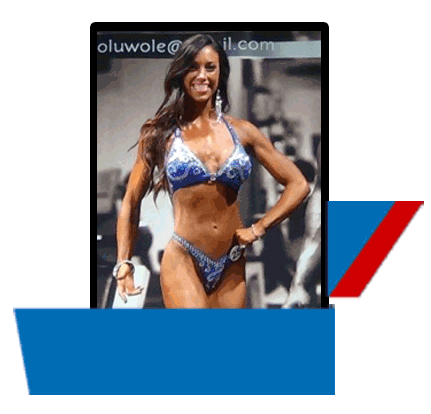 Kelsea Koenreich - Pro Figure
Personal: Married
Email: kelseamw@aol.com
Facebook:Kelsea-Koenreich-NGA-Figure-Pro/183628521708067
State (residence): Florida
Available for posing exhibitions and/or seminars: Yes
Occupation: Gym Owner, Personal Trainer, Online Coach
Hobbies: Powerlifting, Traveling, Shopping!
Pro AthleteTraining since: 2011
Year Turned PRO: 2013
Stats: Height: 5' 7; Weight: Preshow 142; Weight: Show 123
PRO SHOWS:
DFAC Gator Classic - 3rd Place
NGA Abraham Championships - 1st Place - Novice
NGA Abraham Championships - 1st Place - Tall Class (Pro Card)
OCB Southeastern States - 4th Place Tall Class
BIO: I live in the beautiful Sarasota, Florida with my husband and 4 dogs. We own Sarasota Barbell which is a gym for anyone who is serious about reaching their fitness goals. In 2011, I weighed 180 lbs. I spent about 8 months dieting down to a very skinny 127 lbs. after realizing I wanted to compete in Figure one day. I decided to take the rest of 2011 and all of 2012 to work towards adding some mass in order to compete.