Welcome to the NGA Pro Athletes Gallery
Long time NGA show promoters, Francine and Andrew Bostinto, welcome men and women athletes to share their accomplishments. Andrew is president and founder of the National Gym Association (NGA).
Congratulations from all of us at NGA to you!

>>> back to NGA Pro Athletes Gallery. See NGA GALLERY FORM to join... it's free!
Vanessa Toolson - Pro Figure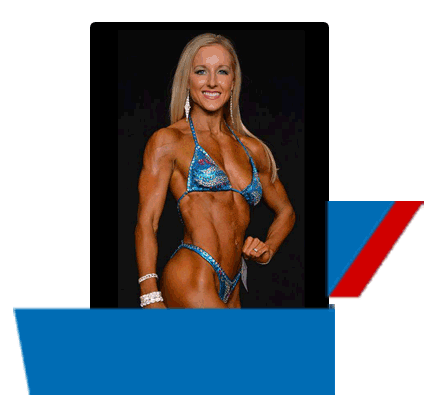 Vanessa Toolson - Pro Figure
Personal: 2 children
Facebook: FITmatters
State (residence): Idaho
Available for posing exhibitions and/or seminars: Yes
Occupation: Gold's Gym Wellness Director, Diet Doc of Twin Falls Owner/Nutrition Coach
Hobbies: Skiing, Dirt bikes, Camping, and anything OUTSIDE!
Pro Athlete Training since: 2000
Year Turned PRO: 2010
Stats: Height: 5' 5"; Weight: Preshow128 Weight: Show 120

WINNINGS/PLACINGS:
NGA Pro Status
AFBB Pro Status

BIO: I am an entrepreneur and mother of two. I own The Diet Doc of Twin Falls, and am the Wellness Director at Gold's Gym in Twin Falls, Idaho. I love my crazy, busy, amazing life and am so fortunate to have a life centered around my sport and my passions. My mission in business and in my lifestyle is to educate the public on the best way to stay HEALTHY and Fit…often times these objectives are separated. It's time to bring the science and the wellness back to competing. I want to show the world that being a Natural Bodybuilder can also bring you into the best and most healthful times of your life!