Welcome to the NGA Judges Gallery
The National Gym Association comprises a board of directors and faculty staff that include Medical Directors, PhD's, Masters in Medical Biology and Nutrition, Promoters, Personal Trainers, Current Bodybuilding Champions and many more. All are dedicated to the betterment of all-natural, drug free bodybuilding and providing world class certified professional fitness training programs.

>>> back to NGA Judges Gallery. See NGA GALLERY FORM to join... it's free!
Cassandra Gann - NGA Judge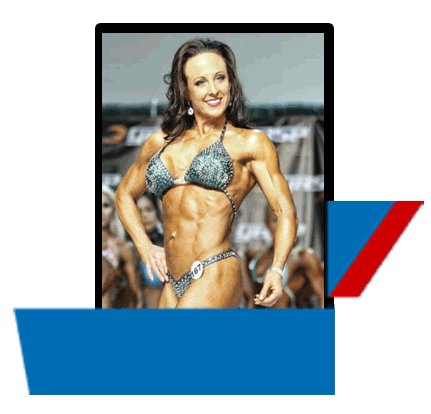 Cassandra Gann - NGA Judge
Personal: Married, two daughters, one son-in-love, and a GRANDson

Email: ganncassandra@yahoo.com
Facebook: www.facebook.com/cassandragann
State (residence): Texas
Available For Posing Exhibitions and/or Seminars: Yes
Occupation: Personal and Group Trainer, Fitness & Sports Nutrition Specialist
Hobbies: Transforming bodies and changing lives through education and counseling is seriously my favorite past time. I pray God uses me as a vessel of His love and grace always. It is very exciting to see Him work; leaving His impact on those He touches. Watching that fills my heat completely! AND my Grandbaby! Being a Noni Rocks!

NGA Judge Since: 2015
Training Since: 2001
Stats: Height: 5' 2" Weight: Preshow 130 Weight: Show 120
Certifications: AFAA Certified Personal Trainer and Group Fitness Instructor
ISSA Fitness Nutrition, ISSA Sports Science Nutrition
WINNINGS/PLACINGS:
2nd Musclemania Ft Worth Figure Open 2011
1st NGA Jimmy Coby Classic Masters Short 2013
1st NGA Jimmy Coby Classic Figure Open 2013
2nd Musclemania Houston Figure Open 2013
1st NGA Purebody Masters Figure 2013
Overall win NGA Purebody Figue 2013
2nd NGA Jimmy Coby Classic Figure Open 2013
1st NPC Optimum Classic Figure Masters 2014
1st NPC Optimum Classic Figure Open 2014
Overall Winner Optimum Classic Figure 2014
BIO: As I stated in Hobbies, I am in the Body Transformation Business. I quit my day job to follow my heart and have not looked back. I operate under the name Body for Christ. I teach under the principle of Romans 12:1-2, through transformation of your mind, and daily renewal and strength from the love of Jesus, all things truly are possible!
I am honored to be an NGA judge as I believe in what the organization stands for in promoting the natural athlete. I do not agree with the use of drugs on any level, show or no show. There is no healthy quick fix only hard work and sound nutrition.
Understanding fully the work and dedication it takes to get to the stage, I pride myself in being fair to the competitors who have put in the time and effort!