Welcome to the NGA Pro Athletes Gallery
Long time NGA show promoters, Francine and Andrew Bostinto, welcome men and women athletes to share their accomplishments. Andrew is president and founder of the National Gym Association (NGA).
Congratulations from all of us at NGA to you!

>>> back to NGA Pro Athletes Gallery. See NGA GALLERY FORM to join... it's free!
Korin Sutton - Pro Bodybuilder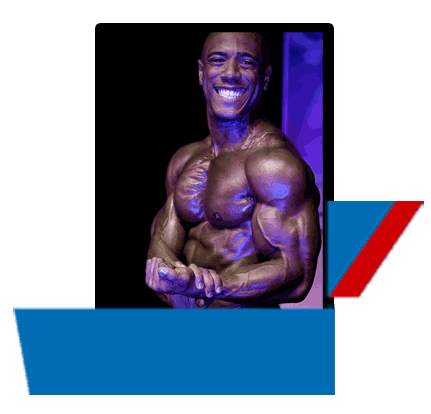 Korin Sutton - Pro Bodybuilder
Personal: Single, No children
Email: smartbomb5000@aol.co
Website: www.bodyhdfitness.com
Facebook: korin.sutton
State (residence): Florida
Available for posing exhibitions and/or seminars: Yes
Occupation: CEO and President of Bodyhd Fitness / ISSA Elite Fitness Trainer and Nutritionist / Clean Machine Pro Athlete
Hobbies: Yoga, Stand-up paddle boarding (SUP), Racquet ball. Competitive bodybuilding, Kickball, and Competitive shooting
Training since : 2009
Year Turned PRO: 2011
Stats: Height: 5' 10" Weight: Preshow 170 Weight: Show 180

WINNINGS/PLACINGS:
6 Shows- 1st Place
3 Shows- 2nd Place
1 Show - 3rd Place
1 Shows - 5th Place
Personal Training since: 2010

Certificates: ISSA - Certified Sport Nutrutionist and Specialist in Senior Fitness, Physical Threapy, and Fitness Trainer. Mad Dogg Athletics-Certified SPIN Instructor as AS Ecercise Science
Education: HS Graduate, College Graduate
BIO: As a vegan pro bodybuilder, integrated personal trainer and health coach, I live, train, compete, and aim to empower my clients to be the best version of themselves physically and mentally, all while living a life of authenticity.
I'm vegan because I truly love life. Each living specie on our planet is amazing and has a complexity and beautiful life to live. and sure enough can experince the world much like we do, to our surprise, which can include thriving or suffering. And I have made it my mission to discourage cruelty and vouch for life.
After serving in the military for 8 years and being in OIF III and OIF IV, I am thankful that I still have my own life. Now I can preserve all life forms by being vegan.
My goal is to send a message that you can be in shape and healthy only on a plant based diet without harming, enslaving, or killing any type of life form. Hopefully my message will spread in this sport and I can make a huge impact, most importantly, by helping the world and proving that anyone can reach their fitness goals in the most well informed, evolved, and civilized way.