Welcome to the NGA Pro Athletes Gallery
Long time NGA show promoters, Francine and Andrew Bostinto, welcome men and women athletes to share their accomplishments. Andrew is president and founder of the National Gym Association (NGA).
Congratulations from all of us at NGA to you!

>>> back to NGA Pro Athletes Gallery. See NGA GALLERY FORM to join... it's free!
Lex Kovacs - Pro Bodybuilder
, NGA Certified Personal Trainer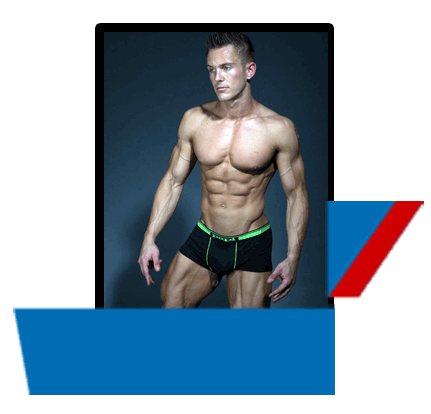 Lex Kovacs - Pro Bodybuilder, NGA Certified Personal Trainer
Personal: Single, no children
Email: lex@thenutrakey.com
Website: www.thenutrakey.com
Facebook: NGA Pro Lex Kovacs
State (residence): Florida
Available for posing exhibitions and/or seminars: Yes
Occupation: NutraKey Sales Manager
Hobbies: Fishing, Surfing, Sprinting, Golf, Sales Training, Traveling
Judge Since: 2014
Number of Shows Judged: 2014 NGA Pro Universe
NGA Pro Athlete: Male Bodybuilder
Years of Pro Athlete Training since: 2003
Year Turned PRO: 2014
Stats: Height: 5' 11" Weight: Preshow 195 Weight: Show 176

WINNINGS/PLACINGS:
2010 OCB Southeastern States Novice Overall Champion
2012 NGA Sunshine State Classic Light Heavyweight 3rd place
2014 NGA Central Florida Classic Overall Champion
2014 NGA Steel Valley Pro 3rd Place
Personal Training since: 2011

NGA Personal Trainer: Certified Personal Trainer
NGA Certified Personal Trainer since: 2011
Certificates: NGA Certified Personal Trainer, BSA Eagle Scout
Education: Daytona State College - AA Business Administration, Licensed Florida Real Estate Sales Associate
BIO: If I was to be described by people who know me, the first word to come to mind would be "positivity". Anyone who has met me would be able to attest to my positive and sometimes goofy attitude. It's what drives me to be successful in life and what keeps me going strong when the going gets tough. I have passion for people and love to interact with others any way I can, and If I am able to help anyone in any way I am all for it!