Welcome to the NGA Pro Athletes Gallery
Long time NGA show promoters, Francine and Andrew Bostinto, welcome men and women athletes to share their accomplishments. Andrew is president and founder of the National Gym Association (NGA).
Congratulations from all of us at NGA to you!

>>> back to NGA Pro Athletes Gallery. See NGA GALLERY FORM to join... it's free!
Amara Kockler Janke - Pro Figure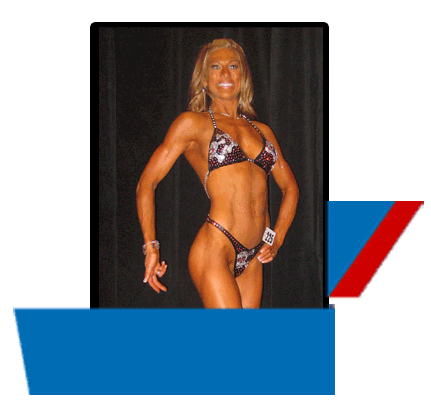 Amara Kockler Janke - Pro Figure
Personal: Married, Children: 2 stepchildren and 1 on the way!

Pro Athlete Training since: 2007
Working out since 1996
Year Turned PRO: 2010
Occupation: Personal Trainer
Hobbies: Running, working out, spending time with family, boating, snow skiing

PRO SHOWS:
Northwest Natural Pro Atlas - 2011 - 5th Place
Grand Teton - 2011 - 4th Place
Natural Olympia - 2010 - 5th Place
Team USA - 2010 - 2nd Place

BIO: I am a Pro Fitness competitor and personal trainer. I love competing and getting girls ready for shows. I love pushing myself and working hard. I work for and own Team Crazy Fit. It has always been a dream of mine to make a profession out of being healthy and fit and now I have. I love what I do and I am thankful for each and everyone of my clients. My favorite quote is "It's not where you start, it's where you finish".