Welcome to the NGA Pro Athletes Gallery
Long time NGA show promoters, Francine and Andrew Bostinto, welcome men and women athletes to share their accomplishments. Andrew is president and founder of the National Gym Association (NGA).
Congratulations from all of us at NGA to you!

>>> back to NGA Pro Athletes Gallery. See NGA GALLERY FORM to join... it's free!
Caitlyn Jaras - Pro Figure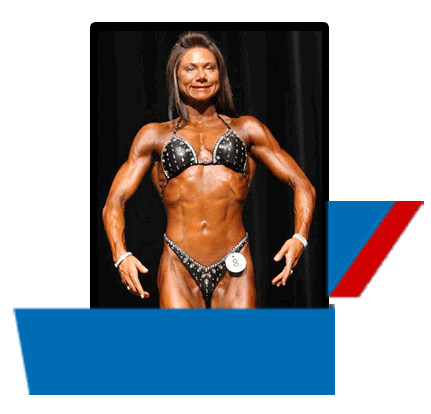 Caitlyn Jaras - Pro Figure
Facebook: caitlyn.jaras
Website: www.nganortheastohionatural.com
State (residence): Ohio
Available for posing exhibitions and/or seminars:Yes.
Occupation: Personal Trainer/coach, Promoter for NGA Northeast Ohio Natural, Gym Manager, Histology Lab Manager

Hobbies: Hunting, fishing, rafting, bodybuilding, and hanging out with my family.
Pro Athlete Training since: 2011

Year Turned PRO: August 2012 - NGA and October 2012 - IFPA
Stats: Height: 5' 3" Weight: Preshow 125 Weight: Show 111
PRO SHOWS:
November 2013 - NG A Mid-Atlantic Blowout, Virginia - 1st Place Overall
October 2013 - NGA Pro Universe, Florida - 2nd Place
September 2013 - IFPA Global Cup, Atlanta, Georgia 6th Place