Welcome to the NGA Pro Athletes Gallery
Long time NGA show promoters, Francine and Andrew Bostinto, welcome men and women athletes to share their accomplishments. Andrew is president and founder of the National Gym Association (NGA).
Congratulations from all of us at NGA to you!

>>> back to NGA Pro Athletes Gallery. See NGA GALLERY FORM to join... it's free!
Jennifer Cox - Pro Figure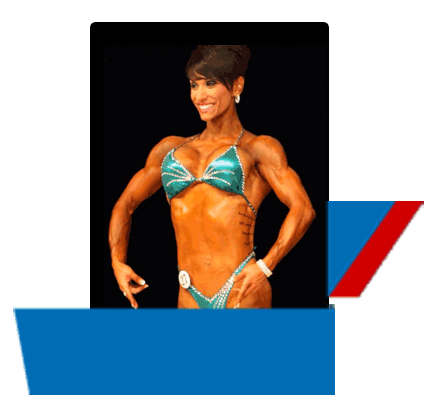 Jennifer Cox - Pro Figure
Personal: Single, 2 Children
Email: deltcox@aol.com
Facebook: jennifer.cox.3386585
State (residence): Florida
Available for posing exhibitions and/or seminars:Yes
Occupation: Firefighter / EMT
Hobbies: Working out, cooking, camping, beach ... anything outdoors and spending time with my two little ones.
Pro AthleteTraining since: 2012
Year Turned PRO: 2013
Stats: Height: 5'3; Weight: Preshow 118, Weight: Show 114
PRO SHOWS:
2012 NPC Seminole Classic - Overall Figure
2012 NPC All South NQ - 3rd Place Nationally Qualified
2013 OCB Southeast States - Overall Figure - earned IFPA Pro Card
2013 NGA Southern States - Overall Figure - earned NGA Pro Card
BIO: I started working out over ten years ago, when I decided I wanted to be a firefighter. I was just barely 100 Ibs. and started learning everything l could about working out, endurance, putting on muscle, and eating right. I·watched myself come a long way accomplishing my goals and earning respect as a woman in the fire service. Last year, friends began encouraging me to compete. At first I thought it wasn't for me, but after trying it I got hooked. I also have two yourng children who motivate me to live a healthy lifestyle. I am honored and humbled to set an example for women and mothers to live a healthy life and be positive role models to their families and society.