Welcome to the NGA Pro Athletes Gallery
Long time NGA show promoters, Francine and Andrew Bostinto, welcome men and women athletes to share their accomplishments. Andrew is president and founder of the National Gym Association (NGA).
Congratulations from all of us at NGA to you!

>>> back to NGA Pro Athletes Gallery. See NGA GALLERY FORM to join... it's free!
Ivan Blazquez - Pro Male Physique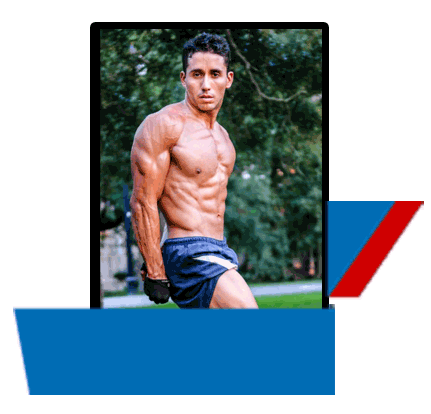 Ivan Blazquez - Pro Male Physique
Personal: Single, No children
Email: clinicaltrainer@hotmail.com
Facebook: Ivan Blazquez
State (residence): Louisiana
Available for posing exhibitions and/or seminars: No
Occupation: Personal Trainer/Writer
Education: Master's degree in Exercise Physiology from University of New Orleans
Certificates: ACSM Health/Fitness Specialist. Certified Personal Trainer
Hobbies: Reading, traveling, cooking, yoga, cycling
Pro Athlete Training since: 1994
Personal Training since: 2002
Year Turned PRO: 2009
Stats: Height: 5' 8" Weight: Preshow 164 Weight: Show 162
PRO SHOWS:
2013 NGA Flamingo - 1st Place Pro Physique
2013 NGA Garden State Pro - 2nd place Pro Physique
2013 Big Cajunman Triathlon Aqua Bike Division - 1st place
2013 New Orleans 5150 Triathlon (relay) - 3rd place
2011-2012 ABFF Pro Louisiana Lightweight Bodybuilding 2-Time Champion
BIO: This journey has taken me many places and through many challenges. I enjoy competing in both bodybuilding and physique. The biggest thing I appreciate from this sport is the healthy lifestyle it promotes. My nutrition has evolved into a predominantly plant-based approach with emphasis on foods that promote health and wellness along with training smarter, not necessarily harder.