Welcome to the NGA Certified Personal Trainer Gallery
The National Gym Association comprises a board of directors and faculty staff that include Medical Directors, PhD's, Masters in Medical Biology and Nutrition, Promoters, Personal Trainers, Current Bodybuilding Champions and many more. All are dedicated to the betterment of all-natural, drug free bodybuilding and providing world class certified professional fitness training programs.

>>> back to NGA Personal Trainers Gallery. See NGA GALLERY FORM to join... it's free!
Carlos Villanueva - NGA Certified Personal Trainer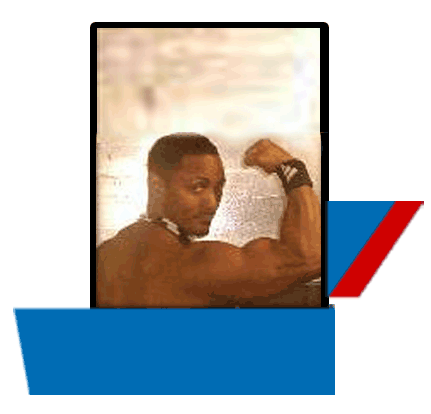 Carlos Villanueva - NGA Certified Personal Trainer
Personal: Animal Lover and also a Clinical Pet Nutritionist for Cats and Dogs
Years of Training: 27
Occupation: Personal Trainer / Fitness Business OwnerCarlito's Way Fitness, Ocala, FL
Email: ShivalrousRhino@hotmail.com
Website: CWFit.webs.com
Hobbies: Training, basketball and chess
CERTIFICATIONS:
I hold a Master Certification with The National Gym Association, (NGA) and I have been a personal trainer for 27 years and have been certified with NGA for approximately 17 years or more.
My specialty is in fat loss and nutrition. I have helped many people in my many years of training and I believe that getting people results will help you to be successful in your personal training business.
I educate myself every year with refresher courses to help me broaden my horizons in the fitness arena. I not only help people in my location of training but any where in the country.
All it takes is a phone call or even online to get assistance with me. If you are looking for a reliable trainer to help you with your nutrition, health and fitness goals, just call me to set up an appointment via phone or internet and I will help you on your journey to great "RESULTS". If your ever on vacation in Ocala, Florida and need a great trainer, I look forward to your call.
"I Can Do All Things Through Christ Who Strengthens Me" Phil 4: 13