Welcome to the NGA Certified Personal Trainer Gallery
The National Gym Association comprises a board of directors and faculty staff that include Medical Directors, PhD's, Masters in Medical Biology and Nutrition, Promoters, Personal Trainers, Current Bodybuilding Champions and many more. All are dedicated to the betterment of all-natural, drug free bodybuilding and providing world class certified professional fitness training programs.

>>> back to NGA Personal Trainers Gallery. See NGA GALLERY FORM to join... it's free!
Torrance Cooper - NGA Certified Personal Trainer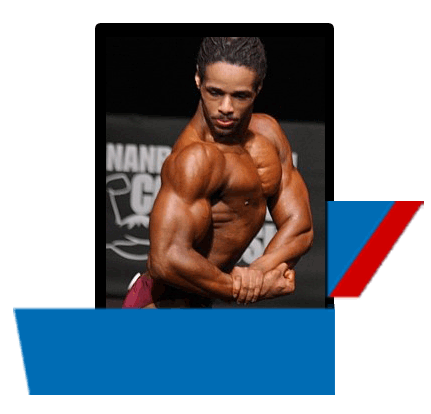 Torrance Cooper - NGA Certified Personal Trainer
Personal: Single, 2 children - 13 yrs. and 7 yrs.

Email: coop34cowboys@gmail.com
Website: coopextreme.com
Facebook: Torrance Cooper PNBA PRO
State (residence): Oregon
Available for posing exhibitions and/or seminars: Yes
Occupation: lead/FedEX, Extreme NGA Personal Trainer
Hobbies: Spending time with family and friends, working out 6 days a week, bodybuilding, and personal training.
NGA Pro Athlete: Male Bodybuilder
Years of Pro Athlete Training: 6
Year Turned PRO: 2013
Stats: Height: 5' 9" Weight: Preshow 200 Weight: Show 165

WINNINGS/PLACINGS:
2009 NPC - 3rd Place Novice
2010 NPC - 2nd Place Novice
2010 NPC Oregon State - 1st Place Novice Winner
2011 NPC Oregon State - 2nd Place Mens Open
2012 NPC Oregon State - 2nd Place NPC Mens Open
2013 NANBF - Overall Novice Winner
2013 NANBF - 2nd Place Mens Open
2013 PNBA PRO - Open Mens PRO Class 5th Place
Years of Personal Training: 9 1/2 +

NGA Personal Trainer: Certified Personal Trainer
Certificates: ACE, NGA
Education: HS Graduate
BIO: Hi! I'm Torrance Cooper. Everyone knows me as 'Coop', so you're invited to do as well.
I'm a natural professional bodybuilder - meaning no steroids, or other performance enhancements drugs. I've been bodybuilding for 6 years now and I went professional in August 2013. I've won many awards, medals, etc. throughout my experience. I've played many sports throughout my life, such as semi-pro football, basketball, wrestled in high school and did a little track.

I've been a personal trainer for about 9 years now, which I have a NGA certification. My main goal is to teach and coach clients on how they can achieve a healthy life style that is done through not only exercise but feeling good and staying fit.

Before I became a natural bodybuilder, I met a guy that I worked with who was also a bodybuilder. Several people (my friends included) have told me that I had a lot of potential as a bodybuilder. Despite all of the encouragement from family and friends, I wasn't sure I had what it took to become a bodybuilder. That was until I met and spoke with Mr. Hawthorne.

Rodney Hawthorne had been coaching my friend in his bodybuilding, who was good enough to introduce me. Mr. Hawthorne was a Mr. Universe and owned a gym. I went to Mr. Hawthorne's gym to meet with him, told about how I had been working out six days a week and wanted to see if I had potential in the bodybuilding. He coached me through all the poses and said that I had great genetics and good size. I just needed a change of diet and nutrition and from there I should do really good.

I've been training since 2008 with Mr. Hawthorne as my mentor ever since our meeting. He's helped me prep for shows and made sure that I was stage ready. I was in my first show in November 2009 where I got third place – my first show ever! I had such a blast! Since then, I have completely fallen in love with the sport – finding my true, new passion.